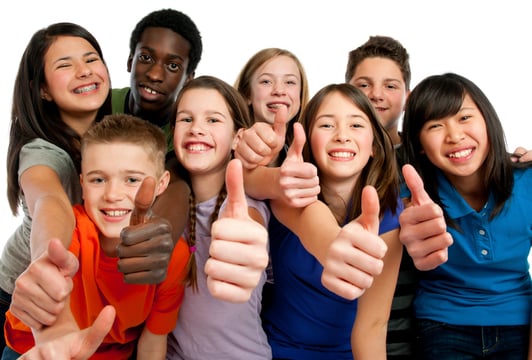 "After moving to the area, I searched long and hard trying to find the perfect orthodontist in the Upper Valley to treat me and my family…From our initial visit, and during our treatment, Dr. Sal and his staff made us feel welcome…and did a great job of helping me to understand what all of our potential treatment options were in a manner that was very friendly and easy for us to understand, especially when it came to financing…I am so glad I chose Dr. Sal and staff for my family. I will be a Pal of Dr. Sal for life." – RateMDs.com
"Dr. Sal is simply the best! Appointments are always quick and on time. His staff is very warm and welcoming. I have been going to Dr. Sal for years now and would never consider another orthodontist for my kids and I. I am the most appreciative over the fact that he will work with you over payment arrangements and never made me feel guilty about it. My family is very happy to have perfect teeth. Thank you Dr. Sal:)" –RateMDs.com
"Dr. Sal was able to ease any anxieties I had [about getting braces] with his comforting and professional approach...and offered me various different colors and styles to better my experience...I am very grateful for and happy with the service he did for me and my perfect smile is proof of that." -Brian Birchler
"The results I had have stayed with me my whole life; I've got Dr. Sal to thank every time I smile for a photo." -Noah Severs
"Myself as well as many other members of my family have gone to Dr. Salvatoriello and I can honestly say it's some of the best care we have ever received. The staff is extremely friendly and it is really evident that Dr. Salvatoriello is a doctor who really cares about his patients." -Michael Stimmel
"We applaud 'Dr.Sal' for the work [he] has done with my 3 Children. Yes, we drove 300 miles for his care!" -Ellen Buechel, Wayne, NJ.
"When I was in my early teens, I was self conscious about the gap in between my two front teeth. After two short years of wearing braces…I entered my junior year in high school with the confidence to smile big! I am so grateful to Dr. Salvatoriello. Not only is he a great orthodontist, but a wonderful person." -Julie Eckhard
"The staff are wonderful to work with; whether it involves scheduling appointments to fit our crazy schedule or working out a payment plan to fit our budget. My oldest daughter's teeth are perfect and my second child is excited to be getting braces put on soon. I highly recommend Dr. Sal and his staff." -Carissa Dowd
"By going to Dr. Sal, I gained the perfect smile I had always yearned for and have developed so much more confidence in myself. I went from always hiding my teeth to constantly wanting to show off my smile." -Kelly S.